---
Academics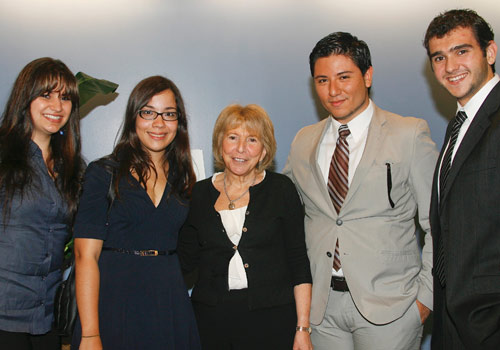 Student transfers to Emerson College now a breeze
Miami Dade College has added Emerson College to its extensive roster of prestigious schools to which students can transfer seamlessly throughout the world. Dr. Eduardo Padrón, MDC president, and Dr. Jacqueline Liebergott, president of Emerson, signed an articulation agreement. This is Emerson's first such agreement with any institution in its history.
The articulation agreement continues MDC's commitment to expanding learning opportunities it provides for its students. MDC now has articulation agreements with all state universities and more than 70 top-tier institutions across the globe. 
Emerson College was founded in 1880 for the study of oratory and the performing arts. Today, it is dedicated exclusively to communication studies and the arts in a liberal arts context, making it a one-of-a-kind educational institution.
Dr. Padrón said the college was honored to have ties with Emerson's outstanding liberal arts curriculum and that the new articulation agreement would offer MDC students new opportunities.
— BB
More Academics Articles