---
Cultural Spotlight
MDC Professor's Book Celebrates Rich Heritage of Cuban Ballet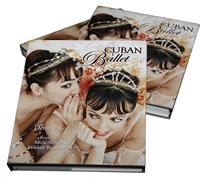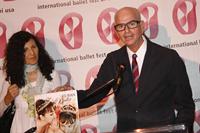 MDC professor Octavio Roca introduces his new book about the worldwide influence of Cuban ballet during celebrations surrounding the XV Anniversary International Ballet Festival of Miami.
Octavio Roca grew up in the ballet world of Cuba, so it makes sense that the Miami Dade College philosophy professor and former dance critic for The Washington Post and The San Francisco Chronicle wrote about it in his newest book, Cuban Ballet.
In the first ballet Roca ever watched, his ballerina mother danced in Giselle alongside the world-renowned prima ballerina assoluta Alicia Alonso. Performing around the globe and with the American Ballet Theatre, she founded Ballet Alicia Alonso in Cuba in 1948, which became the Ballet Nacional de Cuba in 1960.
Roca's book chronicles the history and worldwide influence of Cuban ballet from its inception at the hands of Alonso, throughout its development under her leadership to become the artistic birthplace and training center for many of the world's most renowned ballet dancers. It also tells the tale of the Cuban diaspora and exile dancers who now carry on the Cuban school of ballet far and wide.
"I wrote this book because Cuban ballet is not only the first I ever saw but also the best I have ever seen," said Roca, who serves as interim chair of MDC's North Campus Arts and Philosophy Department.
"And I don't say that as a Cuban, but as a critic."
— PUR
More Cultural Spotlight Articles