---
Cultural Spotlight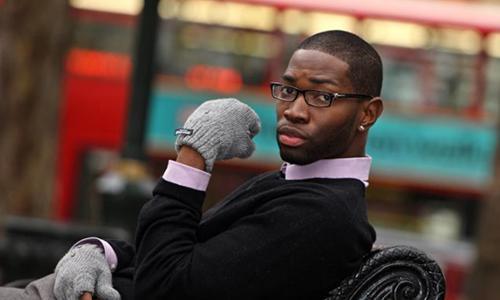 Thespian Returns to Lift Others into Limelight
Rising rapidly to claim his starring role on the world stage, award-winning playwright and actor Tarell Alvin McCraney recently returned to Miami to give back to the school that helped him launch his career.
A graduate of the New World School of the Arts at MDC, McCraney has made a name for himself on both sides of the Atlantic, first as an RSC/Warwick International Playwright in Residence at the Royal Shakespeare Company and most recently as the 43rd member of the Steppenwolf Theatre Ensemble.
In gratitude to NWSA and in celebration of his 30th birthday, McCraney helped launch the school's 2010-11 theater season at the Wolfson Campus with a fundraising event that included a VIP reception and staged readings of his works. Along with actor Glenn Davis and Steppenwolf Ensemble member John Michael Hill, McCraney performed scenes from his acclaimed trilogy, The Brother/Sister Plays, including The Brothers Size and In the Red and Brown Water, along with Marcus; Or the Secret of Sweet.
McCraney spearheaded this performance as his gift to graduating NWSA high school students who otherwise would not be able to afford to attend auditions for colleges or
acting programs.
"When so much is at stake for our students, it's up to us to give generously not just of our pockets but of our hearts and talents," McCraney said.
The Brothers Size also recently opened the 2010-11 season at the GableStage in Coral Gables. It was the first fully-staged production of this Olivier Award-nominated work by a professional theater company in McCraney's hometown.
— HP
More Cultural Spotlight Articles