---
Academics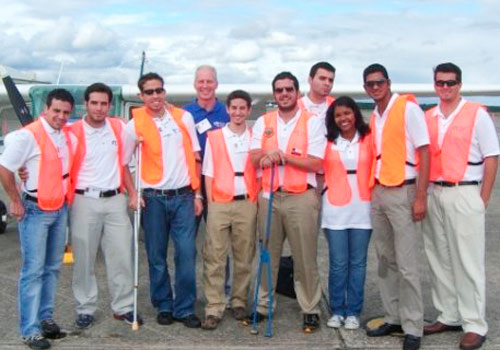 MDC Flight Team soars at competition
Miami Dade College's Eig-Watson School of Aviation took top awards during the recent National Intercollegiate Flying Association (NIFA) Safety and Flight Evaluation Conference in Jacksonville.
Led by MDC aviation professor Tim Schmelzer, the 10-member MDC Flight Team competed against the best flight schools in the southern region, including Auburn University, Embry-Riddle Aeronautical University and Jacksonville University.
In addition to earning the Team Sportsmanship Award, five MDC students earned medals for their top-10 finish in events ranging from Simulated Comprehensive Aircraft Navigation and Aircraft Preflight Inspection to Ground Trainer and Short Field Approach and Landing. MDC's Joaquín Mantovani led the pack with two individual awards. Team captain Christopher Corona, Matthew Bittorf and José Altuve were also recognized for outstanding performance.
"I am pleased that our aviation students had the opportunity to participate in this prestigious competition," said Homestead Campus President Dr. Jeanne Jacobs. "The Eig-Watson School of Aviation continues to contribute and benefit from these valuable experiences."
— NT
More Academics Articles