---
Academics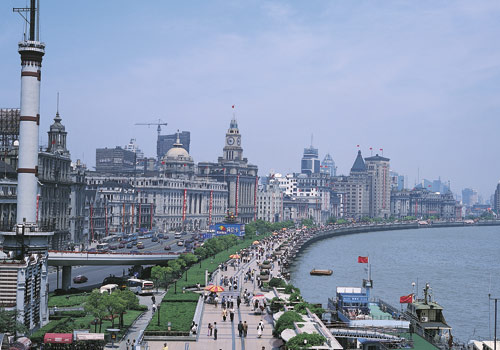 MDC offers firsthand look at one of world's fastest-growing economies
As part of its vast and unique curriculum, Miami Dade College gives students an opportunity to experience the world through a variety of study-abroad programs in nearly 30 countries. With an eye to the future, MDC has launched a new program of study in China, the country with the third-largest economy in the world.
Nearly 20 students will take part in MDC's Study Abroad China program, May 7 to June 6, at the Shanghai Lixin University of Commerce (SLUC). Located in Songjiang, one of Shanghai's four major historical cities, SLUC is renowned for its accounting and business programs.
Dr. Robert Jeff Foran, an economics professor at MDC's Wolfson Campus, conceptualized and founded the Study Abroad China program. He will accompany the students to Songjiang, where he will teach micro- and macroeconomics courses. "The program is about studying economics in the context of China, which is fast becoming an economic powerhouse. This first group of students will benefit from the unique opportunity to attend the World Expo 2010 in Shanghai."
Michael Jitta, an 18-year-old business major in his second semester of studies at MDC, is especially excited about the China study-abroad program. "This will be my first time leaving Florida. I can't wait to experience the cultural and educational opportunities that [Dr. Foran] has planned for us," he said.
In addition to studying economics, Jitta and his classmates will take courses in Chinese cooking, Tai Chi and calligraphy, and will go on an excursion to Xian to see the legendary Terra Cotta Warriors, one of the greatest archeological discoveries of the 20th century. Dr. Foran has scheduled a series of guest lecturers to talk to students about various elements of the Chinese economy, including the country's most-favored-nation trade status. He hopes the study-abroad trip will inspire students to take culture and language courses at the College's Confucius Institute, which opens in May.
— NT
More Academics Articles