---
Cultural Spotlight
Cultura del Lobo Enlivens Cultural Scene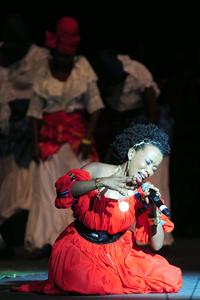 Women of Calypso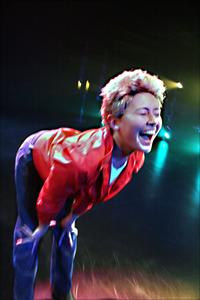 Last Meadow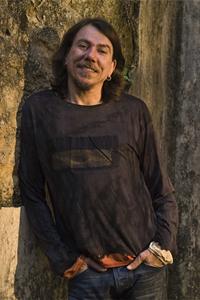 Lenine
Captivating Cultura del Lobo audience members with their unique musical style was the recent Women of Calypso show at MDC's North Campus Lehman Theatre. This performance celebrated women's contributions to this musical genre, which is traditionally dominated by their male counterparts. Calypso divas Singing Saundra, Queen Fayola and Princess Kizzie brought their one-of-a-kind approach to this beloved musical form in two unforgettable evenings of music, theater, social commentary, autobiographical musings and joyful humor.
Continuing celebrations of its 20th anniversary, Cultura del Lobo will be presenting this month the uniquely eclectic sound of Gema y Pável in 20th Year Anniversary & Ofrenda a Borinquen. A contemporary Cuban duo whose music has been described as a progressive fusion of jazz, rock and Brazilian sounds with traditional Cuban music, Gema Corredera and Pável Urkiza will perform at The Colony Theater in Miami Beach on Feb. 13.
Beautiful Dance, Brazilian Rock
Later this season, Miguel Gutiérrez will bring his Bessie Award-winning work Last Meadow to Miami's Colony Theater for two evenings of complex and quirky contemporary dance. The show mines movement and text from James Dean's East of Eden, Rebel Without a Cause and Giant to explore masculinity, social norms and America itself.
Then, An Evening With Lenine will close the season in April with soulful Brazilian rock at the Gusman Center for the Performing Arts.
New Voices, Strong Traditions
"We look forward to the remaining presentations of our series, which represent some of the newest and most enduring voices from North America, Latin America and the Caribbean," said  Elizabeth Doud, artistic director of the Cultura del Lobo Performance Series. "The variety of styles showcased underscores MDC's commitment to contemporary voices that honor tradition and innovate at the same time."
— HP
More Cultural Spotlight Articles