---
Making Their Mark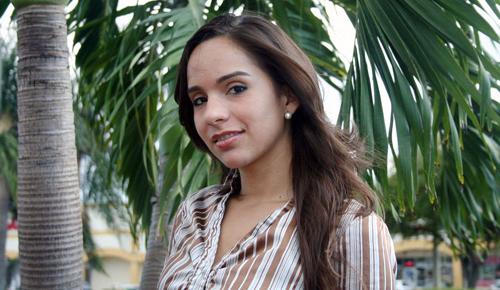 Honors College Prepared Her to Excel
Susana Montes, a native of Medellín, Colombia, credits MDC's Honors College with helping her on a journey that has now taken her to Palo Alto, Calif., where she works for Facebook as an analyst for the Latin American team.
"The Honors College was a remarkable program because they train you for greatness," Montes said. "The professors at Miami Dade College really care about the students, and the program opened my eyes to the many opportunities that were in front of me. It expanded my view of the world."
In between MDC and Facebook, Montes earned her bachelor's degree from Stanford University, majoring in international relations. She also got her master's from Stanford, majoring in media studies and journalism.
"In my case, the Honors College was great training for what I eventually was to experience at Stanford," Montes said. "My love for writing came from an English class I took at MDC with Dr. Michael Hettich."
Montes also praised her classmates at the Honors College.
"It's great to find like-minded people who value education," Montes said. "These are people who work toward the enhancement of themselves and others. I have very fond memories of my time at the Honors College."
— WV
More Making Their Mark Articles