---
Cultural Spotlight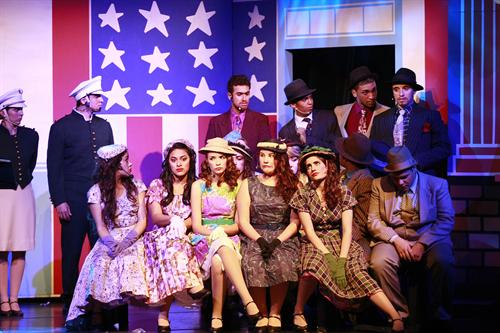 A Grand Season for Singing
It has been a grand season for the MDC Wolfson Opera/Musical Theatre ensemble. Delighting downtown audiences with another year of sold-out performances, this program keeps going strong thanks to a cast of talented students – soon to be claiming a spot of their own in the musical theater firmament – backed by an equally brilliant team of dedicated faculty.
Career Training
"Our program is dedicated to helping young students who are interested in pursuing a career in the operatic and/or musical theater performance world," said Amy Ibberson, director of vocal studies at Wolfson Campus. "By taking classes in all major music performance and education areas, the program is designed to expand students' skills and levels of stage experience, thus giving them the necessary tools in order to become successful music leaders in today's music industry."
And there is no better place to acquire that knowledge than with hands-on experience – onstage. Besides the Summer A session training program, the ensemble produces two full shows each year.
Classic Favorites
This 2010-11 season opened with the fall production of the Rodgers and Hammerstein's beloved musical review A Grand Night for Singing, and closed recently with their undertaking of Frank Loesser's Guys and Dolls. The summer training will be capped with a night of students performing opera scenes.
"I am so pleased that our students in the program are being accepted into major universities," Ibberson said. "I want them to develop a love for the stage and to learn that hard work pays off."
— HP
More Cultural Spotlight Articles