---
Alumni News
Alumnus Earns Supreme Honor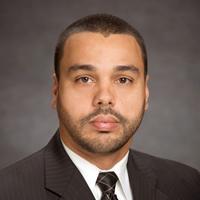 Eric D. Molina
MDC graduate Eric D. Molina has been admitted to practice as a member and an officer of the U.S. Supreme Court.
For Molina to be con­­­­sidered for this honor, attorneys must be admitted to the highest court of the state in which they practice and their applications must be sponsored by two current Supreme Court Bar members.
Born in San Juan, Puerto Rico, Molina earned an associate degree in pre-law at MDC.
"I had a great experience at Miami Dade College's Kendall Campus," he said. "I got a quality education, and my professors prepared me for the rigors of law school."
After MDC, Molina earned a bachelor's degree in biblical studies at Trinity International University and a law degree from the Florida State University College of Law.
In 2001, he became an associate at Pavese Law Firm in Fort Myers, Fla., where he is now an equity partner.
Molina, who serves with his wife as a youth pastor at their church, said he regularly advises young people to consider continuing their education at community colleges.
"You get great value, and they prepare you well," Molina said. "I'm very fond of Miami Dade College and am grateful for the education I received at MDC."
— WV
More Alumni News Articles