---
Academics
Grants Pave Road to Excellence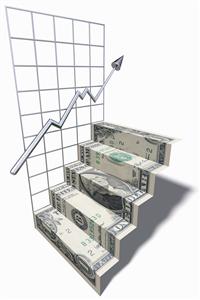 Grant funds make up about 22 percent of Miami Dade College's budget.
Despite state and federal budget cuts to higher education, Miami Dade College finds innovative new ways for its students to achieve their academic dreams thanks to the numerous and significant grants the College pursues and receives.
In the 2010-11 fiscal year, the College was awarded nearly 50 new grants, about 2.5 times the average number awarded to colleges nationwide. MDC is currently running more than $73 million in active grants and contract revenue, equivalent to 22 percent of the College's operating budget.
Impacting Individual Lives
Focusing on the personal impact of these large numbers, MDC receives about $800 per student in grants funding versus the average $500 per student that a community college of comparable scope is awarded.
 "Three important factors contribute to Miami Dade College's exceptional ability to attain these grants," said MDC President Dr. Eduardo J. Padrón. "We have a great staff at MDC, a great leader in Grants Development Director Patti Bartels and great faculty who care about the profession and spend time working with our grants department to secure funds. The amount of money we get in grants is starting to match what we get from the state, and it is the excellent reputation of the College that helps us accomplish this."
Leading Foundations
In recent weeks, the College has announced several new grant undertakings. MDC's outstanding work in its Latino Student Success project has made it a winner of a $600,000 grant from the Lumina Foundation. The U.S. Department of Education awarded $1.15 million to the Campus Student Support Department at InterAmerican Campus for an Educational Opportunity Center that will provide services to 1,000 low-income students. Additionally, the U.S. Department of Education has provided nearly $10 million to the college-wide Department of Natural Sciences to support programs in science, technology, engineering and mathematics, or STEM studies. The U.S. Department of Agriculture awarded MDC more than $700,000 for programs benefiting students in agriculture, natural and food sciences.
Other significant public and private grants enhancing MDC educational programs include: ACE (Accelerated Content-Based English); PUENTES, helping Hispanic and low-income students pursue environmental science degrees; REVEST (Refugee/Entrant Vocational Education Services Training); SACI (Scaling and Adapting Computing Alliance of Hispanic-Serving Institutions Initiatives); Tools for Success, helping underrepresented students pursue STEM degrees; V-Coach assisting student success; and the Kresge Foundation (see article on Page 10), among many others.
— MR
More Academics Articles