---
Alumni News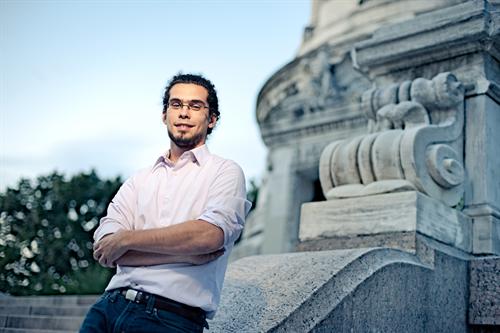 NWSA Alumnus Now a Rising Star of Jazz
After living in the Big Apple for nearly a decade, Fabian Almazán considers himself a New Yorker. But it was at the New World School of the Arts (NWSA) at Miami Dade College where the talented pianist, who is a quickly rising star in the city's jazz scene, recognized his passion for jazz.
With the foundation he received at NWSA, Almazán has continued on a stellar trajectory. The 27-year-old's first CD, Personalities, which he recently released on his own record label, Biophilia, has garnered nationwide critical acclaim, including a glowing review in The New York Times. Interest in Almazán's work was also bolstered by a recent performance that was broadcast live on National Public Radio.
Among other achievements, Almazán received the prestigious 2010-11 Cintas Foundation Fellowship in Music Composition and participated in the Sundance Institute's 2011 Composers Lab, where he was able to focus on another love: composing film music.
As he explores new artistic horizons, Almazán fondly remembers his time at New World.
"I really appreciated the environment," said Almazán. "The teachers expected the best from you. There was a pride in going to that school that made you want to do well. It's a unique place."
— MR
More Alumni News Articles