---
Features
MDC Students Double as International Sports Stars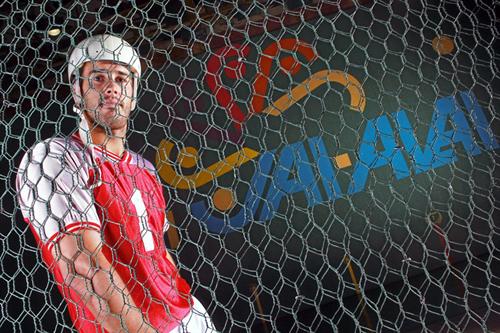 Iñaki Osa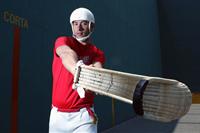 Imanol López
They're rarely recognized, taking their Miami Dade College courses in relative anonymity. Yet Iñaki "Goikoetxea" Osa, 31, and Imanol López, 27, are two of the biggest international stars in professional jai alai.
The sport, which, like López and Osa, originated in Spain's Basque Country, is similar to racquetball except that the rock-hard ball, or pelota, travels at speeds of up to 180 mph, making it one of the fastest – and most dangerous – sports in the world.
López is majoring in business administration at Wolfson Campus. Osa attends classes at MDC West. "It's always better to have more knowledge," said Osa, who came to the U.S. at age 17 to play jai alai. "I want to be prepared for my 'next life,' after jai alai."
From November to late June, Osa and López compete at the Miami Jai-Alai fronton. The rest of the year, they play in Spain and France.
Osa said a typical jai alai player can earn between $50,000 to $70,000 a year. But Osa and López are hardly typical. Both have won numerous singles and doubles world championships.
Despite the success that each player has had, López said he is focused on his education and appreciates the opportunity he is getting at MDC.
"Jai alai has been the most important thing in my life," López said. "But this career is very short. To maintain the same quality of life after I retire from my sport, it is very important that I get my degree. Miami Dade College has made it possible for me to fulfill my dreams both now and in the future."
— WV
More Features Articles