---
Powerful Partnerships
Opening Lines of Communication Across the Straits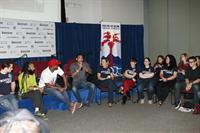 At MDC's Wolfson Campus, the Roots of Hope's Avenida Cuba event included a forum for Cuban students to share their experiences, as well as their hopes for youth on the island.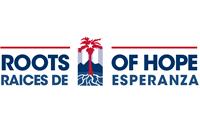 In its constant quest to empower young people, Miami Dade College recently extended its reach to the youth of Cuba, in collaboration with the nonprofit Roots of Hope, which kicked off its national campus tour Avenida Cuba at the College's Wolfson Campus.
South Florida's historical ties to the island nation made MDC the ideal venue for the launch of the tour, which aims to build connections between students of Cuban descent residing in the United States and young people throughout Cuba.
Among the speakers at the event was Yrak Saenz of the rap duo Doble Filo, as well as swimwear designer and filmmaker Nicole Di Rocco, who has chronicled her return to the island with her family in her documentary Pastport: Cuba. A clip from the documentary was shown at the gathering.
Throughout the tour, Roots of Hope is establishing live calls to young people in Cuba to bring their issues to light in their own voice. "Our goal is to help Cuban youth tell their stories, help them get their message across and improve their access to technology," said Roots of Hope Board Member Jennifer Orta.
One of the nonprofit's missions is to collect and refurbish old cellphones for young Cubans who otherwise would be unable to afford the wireless technology that so many of their U.S. counterparts take for granted.
At the gathering, MDC students were able to share their experiences of coming to America and living disconnected from their homes and, often, families in Cuba. It not only served as a meeting point for students who came from Cuba, but also as a means for non-Cuban students to gain insight into the challenges faced by young Cubans.
— MR
More Powerful Partnerships Articles