---
Academics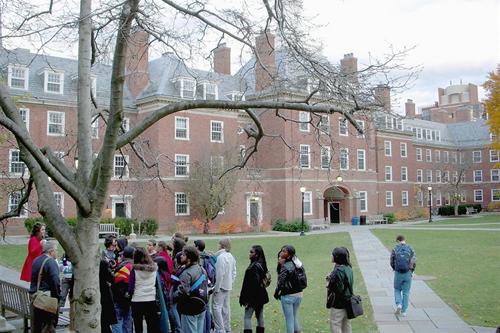 MDC High Schools Among Best in U.S.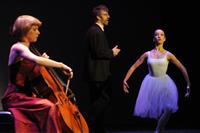 This year, the New World School of the Arts celebrated its 25th anniversary with its Rising Stars Showcase, above, and other festivities, including an exhibition of student artwork and an alumni reunion.
Miami Dade College's outstanding innovations in education continue to make national headlines with its two high schools ranked, once again, among the best in the United States.
MDC's School for Advanced Studies (SAS) recently placed 12th in Newsweek/The Daily Beast's list of the top 1,000 U.S. high schools. In addition, the College's New World School of the Arts (NWSA) conservatory was one of only eight Miami-Dade County high schools to receive Gold Medal honors from U.S. News & World Report.
Measures of college readiness were important factors in the rankings. Both schools have a strong dual-enrollment component and extraordinary graduation rates, exceptional Advanced Placement (AP) test-taking rates and passage scores, and stellar results on statewide standardized tests.
Top School for Young Artists
NWSA is accustomed to the limelight. Since its founding 25 years ago, the conservatory frequently has ranked among the nation's best schools, according to various media outlets. Housed at Wolfson Campus, it reigns supreme as the county's top arts conservatory for the performing and visual arts, developing the talents of students in the areas of dance, music, theater and visual arts from the ninth grade through the 12th. NWSA students in grades 10 through 12 are dual-enrolled, earning college credits toward their A.A. degree while still in high school. Miami Dade College, in conjunction with the University of Florida, carries forward its program of excellence through college, culminating in Bachelor of Fine Arts and Bachelor in Music degrees.
"NWSA inspires young artists through a rigorous curriculum and endless artistic opportunities that have and will continue to place our school among the top arts conservatories in the nation," said NWSA High School Principal Evonne S. Alvarez.
Unique in the County
SAS at MDC has made the Newsweek list since 2004. However, this year, it was the only school in all of Miami-Dade County to place in Newsweek's top 50 nationwide.
Since its early founding days in 1988 as a dual-enrollment program at the College's North Campus, SAS has expanded to three additional campuses, enabling 11th- and 12th-graders from around the county to take college-level courses daily. Its rigorous curriculum, consisting exclusively of MDC dual-enrollment classes and AP classes, ensures that graduates leave ready for the demands of college.
With these benefits, 80 percent also head off to college with an associate degree – with honors – in hand. In addition, many come away with additional credits thanks to high AP exam scores and dual-enrollment classes.
"Our school prides itself on creating a nurturing learning environment that promotes collaborative, data-driven instruction and encourages students to engage in intellectual exploration to meet their individual needs," said SAS Principal Dr. Omar Monteagudo.
Simply the Best
School for Advanced Studies and New World School of the Arts, two high schools housed at and operated by MDC in collaboration with Miami-Dade County Public Schools, surpass district, state and national averages in a wide array of measures. Here is a sampling of the statistics that placed them among the best schools in the country:
School for Advanced Studies
Ranked No. 12 nationwide by Newsweek/The Daily Beast
Graduation Rate
100%
College Bound
100%
Dual Enrollment
100%
AP Tests Per Taker
2.4
Average AP Score
2.9
Average SAT Score
1774
Average ACT Score
25.8
New World School of the Arts
Awarded Gold Medal Status by U.S. News & World Report
Graduation Rate
99%
College Bound
97%
Dual Enrollment
73%
AP Tests Per Taker
2.8
AP Participation Rate
75%
AP Exam Pass Rate
66%
Proficient in Math
95%
— MR
More Academics Articles