---
Making Their Mark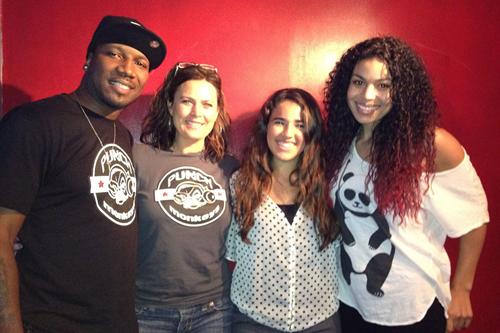 Sparkling Alongside an American Idol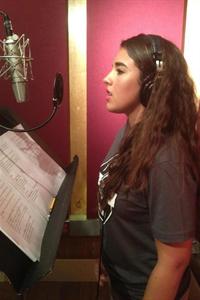 MDC student Bianca Sirgany-Castro traveled to New York City to professionally record a song.
Miami Dade College student Bianca Sirgany-Castro is living her dreams following her winning audition for the Sparkle Singing Challenge, a contest that coincides with the recent theater debut of the remake film Sparkle, starring American Idol icon Jordin Sparks and the late Whitney Houston.
After completing a 30-second a cappella audition at the Adrienne Arsht Center for Performing Arts in Downtown Miami and then competing against contestants in 14 other cities through MySpace, Sirgany-Castro took the nation by storm and won the competition.
Joyful Victory
"It was an incredible, once-in-a-lifetime experience," said the young MDC star who is a music business major at Wolfson Campus and goes by the stage name Bianca Jade.
The Sparkle contest prize included traveling to New York City, meeting Sparks and recording a song with the acclaimed Punch Monkeys music production company.
"I'm very driven, and I want to be able to share my music," Sirgany-Castro said. "I want it to be something that people can get excited about."
Television Appearance
While she was in New York, Sirgany-Castro was also interviewed on BET's 106th and Park show in which she talked about what it was like working with the Punch Monkeys, touring the "Big Apple" and fulfilling the dream she has had since she was 10 years old: to sing on the national stage.
"Sharing my talent is even better when people like my music and it brings them happiness," she said.
Bringing her talent back home to Miami, Sirgany-Castro recently performed as the opening act for two-time Grammy Award-winning Gospel artist Jay Moss at the Adrienne Center for Performing Arts.
— SR
More Making Their Mark Articles