---
Powerful Partnerships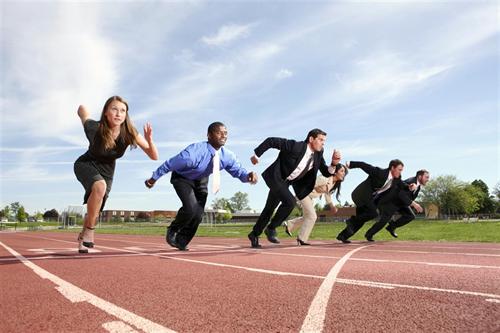 Getting a Jump-Start on Jobs
Furthering its goal of making sure graduates are job-ready when they get their diplomas, Miami Dade College has partnered with Year Up on a pilot program designed to provide students with professional skills and work experience while they earn a degree.
Through Year Up's Professional Training Corps (PTC) initiative, students attend college full time for one semester, taking academic as well as Year Up courses that focus on skills such as business etiquette and networking. They then participate in a professional internship and receive 24 to 30 credits counting toward an associate degree.
Prepared to Excel
"At Miami Dade, we're always looking for ways to bridge the Opportunity Divide facing so many young people in our city," said MDC President Dr. Eduardo J. Padrón. "By partnering with Year Up to design and launch the PTC program on our Wolfson Campus, we're giving these students the credentials they need to enter successful careers in a knowledge-based economy, along with the necessary technical and professional skills to excel in the workplace."
Launched at MDC in August with 20 students, PTC is Year Up's second college alliance, the first of which was in Baltimore. Year Up was founded in 2000 to train low-income young adults ages 18-24 for productive careers.
Lifting Earning Potential
To date, Year Up has served more than 4,000 young adults with its employed graduates earning an average of $30,000 a year, program statistics show. Year Up also provides participants with a stipend that helps them stay in college. The special partnership between MDC and Year Up has already been lauded in The New York Times.
"We're thrilled to be working with one of the most innovative community colleges in the country," said Lisette Nieves, who oversaw the MDC launch and who serves as Year Up's national director of Strategic Program Pilots. "This unprecedented partnership between Year Up, a high-impact organization, and Miami Dade College, a premier institution of higher learning, is a combination of efforts that will be a model for nonprofit and educational institutions going forth in ensuring that young adults have access to opportunity."
— Staff Report
More Powerful Partnerships Articles