---
Features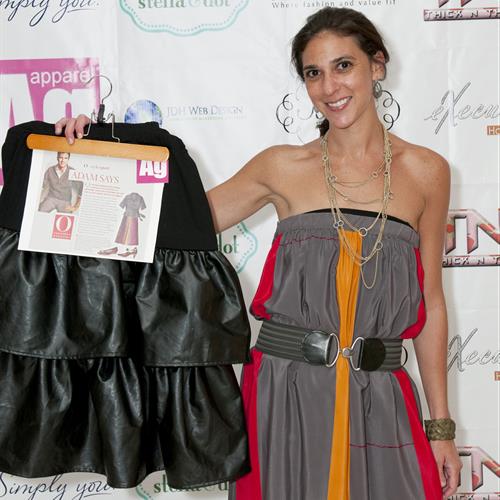 Dressed for Success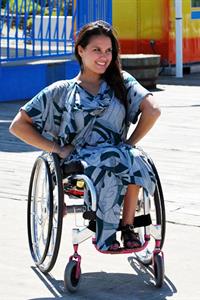 Ag Apparel designs feature beautiful fabrics and are easy to wear.
As director of a program for students with disabilities, Jordan Silver knows that simply getting dressed in the morning can be a time-consuming task. An innovative fashion designer, she has found a way to alleviate that obstacle. More than that, she is also empowering students at MDC to look and feel confident as they build their own businesses.
The entrepreneurial coordinator for MDC's ACCESS (A Comprehensive Center for Exceptional Student Services), Silver teaches students the theory behind creating great companies. She also helps aspiring entrepreneurs put those ideas into practice by showing them how to obtain grants from the Miami-Dade Employability Network so that they can make their business dreams become a reality.
Having lost her aunt to ALS, or Lou Gehrig's disease, Silver also understands the unique needs of students who are trying to excel professionally and "dress for success" while facing physical challenges. While watching her relative struggle with the limitations caused by illness, Silver realized how difficult it was to find attractive clothing that was easy both to put on and to move around in. So in 2008 she launched Ag Apparel to create a beautiful clothing line to meet the needs of these business professionals. The high-fashion designs feature side zippers, lots of elastic, enlarged buttonholes and oversized openings, making the clothing more accessible for those with arthritis, diminishing vision or paralysis. But most of all, the designs feature fabrics and styles all women feel attractive wearing.
"One of our students is in a wheelchair, and writes books about bullying and about people with differences," Silver said. "These types of exciting clothing designs help her and others feel beautiful and empowered at the same time."
— MM
More Features Articles