---
Making Their Mark
Designs on a Bright Future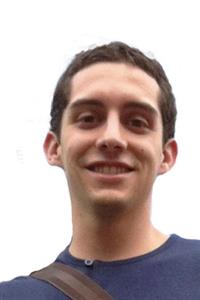 Star student José Ibarra heads to Cornell University on a full scholarship to continue studying architecture and design.
José Ibarra, who recently won a distinguished national award and is heading this fall to Cornell University, is one of the top students to emerge from Miami Dade College's highly successful School of Architecture and Interior Design.
With an unbeatable 4.0 GPA, Ibarra is one of only four students out of 160 applicants nationwide to earn a coveted 2013 American Institute of Architects/American Architectural Foundation/Minority Disadvantaged Scholarship.
Empowered to Excel
"I'm honored to win such a great award," said Ibarra, 23. "I have to thank my professors at MDC who played a huge role in empowering me to explore my talent. Because they believed in me, I came to believe in myself."
As part of the application process, Ibarra wrote an essay describing his fascinating journey from his homeland of Caracas, Venezuela, to Miami, where he arrived at age 19. The son of an architect, Ibarra started out as a biomedical engineering major at MDC. But he soon discovered that his passion was architecture and design.
A Natural Fit
"I didn't want to do what everyone else in my family did," said Ibarra, who also has two uncles and a couple of cousins who are architects. "But the more I started dropping engineering classes and switching to art and architecture courses, the more I knew I couldn't run away from this anymore."
Now, with the help of his Miami Dade College professors, Ibarra is Ivy League-bound.
"I still can't believe it," he said. "It's a dream come true."
— WV
More Making Their Mark Articles