---
Academics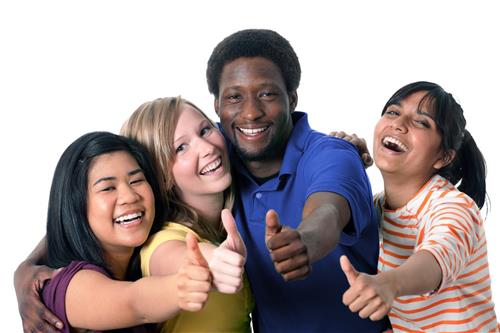 Innovative Language Program Garners National Award
Miami Dade College's trailblazing accelerated English for Academic Purposes (EAP) program at InterAmerican Campus recently received an Innovation of the Year Award from the renowned League for Innovation in the Community College.
Project ACE, which stands for Project Accelerated Content-Based English, is a U.S. Department of Education-funded program serving hundreds of English language learners with strong academic backgrounds. The goal is to equip students with the language skills they need to continue their education or advance in the workforce.
"This award is validation of the very special faculty, staff and administrators who worked on this project and continue to forge ahead with new strategies that move students toward graduation and their careers," said Dr. Carol Tulikangas, dean of Academic Affairs at InterAmerican Campus.
Fast-Tracking Progress
Students enrolled in Project ACE courses earn general education credits that count toward their respective degrees while they are completing their EAP classes. Curriculum centers around content areas such as psychology and biology and aims to help students acquire academic language through learning about these areas.
"Project ACE is an excellent opportunity for those students who are high academic performers," said Dr. Michelle Thomas, chair of the World Languages
Department at MDC's InterAmerican Campus. "It's a very fast-tracked program, but the students are motivated and eager to learn due to the fact that they are exposed to two levels of English in one semester."
Feeling of Triumph
Students who have gone through the program have overwhelmingly positive things to say about the experience, remarking on how much they learned and how the classes helped prepare them to be successful in their other coursework and in life outside of college.
"It's a great program because you have so much support from the professors and program staff," said former student Cynthia Alvarez. "It's amazing what you can learn and how quickly you are able to see impressive results in your English speaking and writing skills."
— AMS
More Academics Articles