---
Academics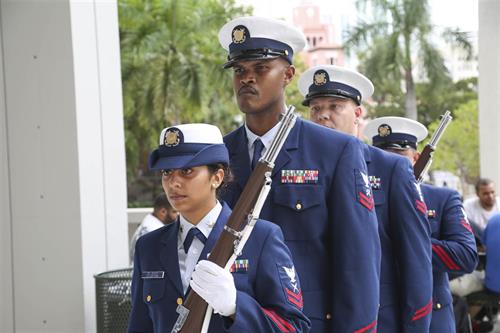 Experience Counts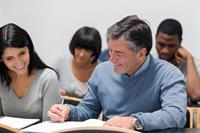 Students can also take tests to show what they've learned on the job as working professionals.
In a competitive labor market, having a degree is a must for finding – and keeping – higher-paying jobs. Through its longtime use of prior learning assessment (PLA), now including its credit-by-portfolio option, MDC is giving students additional opportunities to demonstrate mastery, complete their degrees and reach their employment goals.
The importance of degree completion is a hot topic nationwide, underscored by President Obama's goal to have 50 percent more U.S. adults holding college degrees by 2020 as well as the Lumina Foundation's Goal 2025 that aims to increase the average of Americans holding high-quality college credentials to 60 percent.
Making It Happen
MDC's PLA options help to make those goals tangible. And, for a student body as diverse and experienced as MDC's – from high school graduates and veterans to foreign professionals and career shifters – earning credit for knowledge acquired outside the classroom is a boon.
"PLA is a viable option," said Tiffani Malvin, MDC's director of Prior Learning Assessments. "We have a variety of methods and tools to enable students to demonstrate college-level learning gained from experience and accelerate to earning a college credential."
MDC takes a multi-pronged approach to PLA. By passing standardized exams or exams designed by faculty, students may earn credit for military training, corporate training and non-college programs via the American Council on Education. They can also create a portfolio documenting learning related to a particular course.
Boundless Potential
"With PLA, credit is granted for the learning, not for the experience," said Malvin. "With the portfolio option, we ask students to identify and explain core concepts and principles, demonstrate how competencies were gained and how they were applied to relevant life experiences – that balance between theory and application."
While PLA in the form of exams and training have been in place at MDC for years, credit-by-portfolio is a new addition, opening yet another avenue for students with experience relevant to their studies. The School of Education's partnership with City Year (see Page 10) is one of MDC's first implementations of credit-by-portfolio – and a perfect match for the program. However, this means of earning credit has the potential to be applied to any number of scenarios within the College's many schools.
"Earning credit for life and work experience especially resonates with our adult students, who make up a significant portion of Miami Dade College's student body," Malvin said. "We are currently working on applying it collegewide."
PLA Options at MDC
MDC offers an array of means for students to account for learning obtained outside the classroom, including the following options:
National standardized exams such as Advanced Placement (AP) exams, College-Level Examination Program (CLEP) tests, Excelsior College Exams and Dantes Subject Standardized Tests (DSST)
Challenge exams for MDC courses
Evaluations of corporate training, military training and non-college programs via the American Council on Education
Individualized assessments, particularly portfolio-based assessments
— MR
More Academics Articles