---
Making Their Mark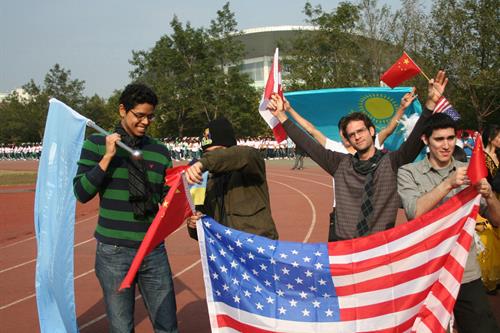 Set to Excel in China
MDC student Yaacov Moshe, a polyglot who has already mastered four languages and is proficient in a handful of others, has won an academic scholarship to study for a whole year in China from the Confucius Institute.
"This is the preeminent collegiate scholarship for study in China," said Dr. Jim Yu, director of the Confucius Institute at MDC. "Yaacov is an extraordinary student."
Grateful for the award, Moshe said "I am honored and excited. Since I've already studied in China for a year at the Jiangsu Normal University, I am really ready and focused."
Multifaceted Education
The Confucius Institute, with headquarters in Beijing, is a global organization that partners with top-flight U.S. schools – such as Miami Dade College and Columbia and Emory universities – to provide Chinese language training, cultural education and outreach to students and the community.
"Our programs help students develop an international perspective," Yu said. "This highlights the critical role international studies have in creating global citizens in a competitive world."
Moshe has already achieved an outstanding command of the Chinese language and is fastidious in his pronunciation. "A Chinese delegation recently came to Florida for a three-day conference and asked for a translator," recounted Yu. "I recommended Yaacov, and he did very well. It's rare for an undergraduate to be able to handle a job like that."
Exciting Year Ahead
Moshe is in the process of finalizing his school of choice in China. He will study in either Beijing or Shanghai at one of the best national universities.
"This experience is going to put him at an extremely high level of scholarship," Yu said.
Moshe knows that the year ahead in China will also catapult him into a great career. "I'm looking at a lot of possibilities, from the intelligence services to diplomacy to international business," he said.
More Making Their Mark Articles