---
Academics
Reaching Prestigious Heights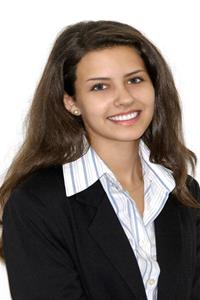 Starting classes this fall at the University of British Columbia in Vancouver, Canada, MDC graduate Halina Miho Rachelson recently was awarded the prestigious 2014 Phi Theta Kappa Hites Transfer Scholarship
MDC graduate Halina Miho Rachelson is among only 10 two-year college students selected around the country for the 2014 Phi Theta Kappa Hites Transfer Scholarship to assist students continuing their studies in the pursuit of baccalaureate degrees. This year's recipients were selected from more than 2,200 applicants nationwide.
Rachelson focused her studies on economics at The Honors College at MDC's Kendall Campus. She graduated this spring and was awarded a prestigious MDC Board of Trustee Scholarship. This fall, Rachelson begins her studies toward a bachelor's degree in global resource systems at the University of British Columbia in Vancouver, Canada.
The Hites Transfer Scholarship Program, made possible by support from the Hites Family Community College Scholarship Foundation and the Phi Theta Kappa Foundation, supports the outstanding academic achievement of Phi Theta Kappa members. Each scholar receives a $7,500 scholarship.
The Hites Family Community College Scholarship Foundation was established by Robert Hites, an executive with Ralston-Purina in St. Louis, Missouri. Upon his retirement he fulfilled a lifelong dream and became an instructor at St. Louis Community College. Hites turned down opportunities to teach at acclaimed senior institutions because he valued the educational experience offered by community colleges, and he witnessed the determination and will to succeed of his community college students. He also came to understand their needs and was determined to help them achieve their dreams, as he had achieved his.
More Academics Articles