---
Academics
Ready to Soar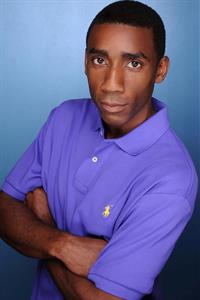 MDC graduate Bertrand Isidore landed a prestigious internship at Pratt & Whitney in Hartford, Conn. this summer.
Bertrand Isidore, who won an MDC-Tuskegee Distinguished Presidential Scholarship in 2012, landed a prestigious internship at Pratt & Whitney in Hartford, Conn., this summer.
Pratt & Whitney is one of the world's foremost aeronautics companies. Their engines are used on 30 percent of the commercial air fleet globally, and are in widespread use on military aircraft as well.
Intellectual Powerhouse
Isidore earned an associate degree from MDC in 2012 and has been studying electrical engineering and physics at Tuskegee University since then. He plans to graduate in 2016, completing the challenging double major.
This summer, he went from classroom to corporation, flying solo in designing the electrical and other control systems for a new Pratt & Whitney facility.
"I had a mentor to turn to for guidance, but for the most part I was on my own," Isidore said. "This has been a great professional experience. Putting my skills to work like this has been very beneficial."
Isidore also credits the company for his successful summer. "It's a great place to work. I would love to come here after I graduate," he said.
Cross-Displinary Advantage
Born in St. Lucia, Isidore came to the U.S. at age 11 and attended Miami-area secondary schools. While majoring in electrical engineering at MDC, he also learned vital lessons from his studies in other fields, including theater.
"I took acting classes with Andy Quiroga. He taught me both confidence and how to just be myself," Isidore said. "Those qualities have helped me succeed academically, and this summer as well, especially when I had to give a presentation on my project to the chief engineer. A little confidence goes a long way."
More Academics Articles