---
MDC News Bytes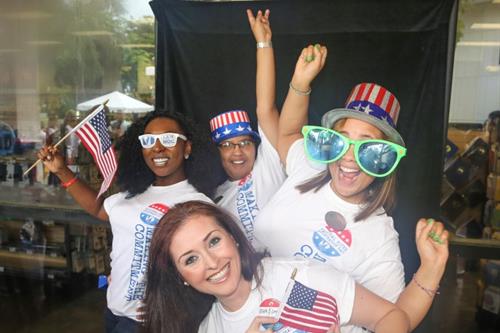 Rocking the Vote
As "Democracy's College," Miami Dade College fittingly is a national leader in student-voter registration and engagement thanks to its partnership with TurboVote, a national initiative that makes it easier for students to vote.
As one of the first colleges to pilot TurboVote in 2012, MDC was out in front of this important effort, using TurboVote to engage more voters than any of the other 220 partner colleges and universities nationwide in 2014.
"TurboVote is an important tool for college students because it makes the voting process seamless using a one-stop, Web-based system," said Joshua Young, who serves as director of MDC's Institute for Civic Engagement and Democracy. "Students at Miami Dade College have busy, complex lives, and TurboVote meets students where they are, by using technology to facilitate voting."
When a user signs up with TurboVote, it keeps track of their local and national elections. Students can register to vote, update their address, request an absentee ballot, and sign up to receive text and email reminders about every election, all in less than five minutes. 
"Our faculty, administration and student leaders have worked very hard to get the word out about TurboVote, and colleges all over the country have been asking us for advice on how to develop TurboVote programs on their campuses," Young said. "Encouraging students to register to vote, and helping educate them about the issues is one of the most important things we can do as an educational institution. The health of our democracy depends on students being informed lifelong voters."
— NN
More MDC News Bytes Articles