---
MDC News Bytes
Seeing Life From a Different Point of View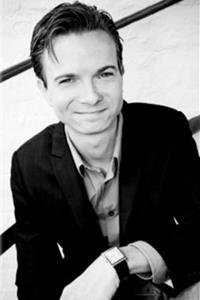 Windell 'Wink' Smith
Wink, a comedian born to deaf parents, performed a free comedy show in American Sign Language (ASL) with interpretation into English at North Campus. 
The show, called S.E.E. Me Fail, alluded to the communication method known as "Signing Exact English." While ASL is a naturally occurring language, S.E.E. is an artificial system invented to represent the English language literally – through visual means – to educate deaf and hard of hearing children. However, users of ASL are often perplexed by the logic applied in the S.E.E. system, and Wink humorously explored some of its most notable peculiarities.
Wink grew up seeing how difficult it was for his parents to obtain ASL interpreters. This frustration inspired him to become an advocate for the rights of deaf people. In addition to giving presentations and workshops around the country, one of the forms that Wink uses to advocate for deaf people is through his shows.
The performance was hosted by the Sign Language Interpretation (SLI) program at MDC's North Campus, which seeks to bring awareness to its students and the general public about the needs and lives of people who are hearing-impaired.
More MDC News Bytes Articles