---
Features
Star Empowerment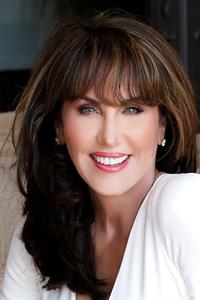 Robin McGraw
Miami Dade College's Kendall Campus drew on some star power to kick off its Women's History Events this March with New York Times No. 1 bestselling author Robin McGraw.
McGraw brought a message of empowerment against domestic violence and sexual assault in two inspiring presentations. A morning session moderated by CBS 4 anchor and MDC alumna Marybel Rodríguez with faculty and staff dealt with important topics of sexual abuse and human trafficking. Retired, award-winning news anchor and TV personality Jennifer Valoppi also took part.
McGraw later spoke to the students and the community in an afternoon session that included members of her advisory board; CNN and HLN news anchor/reporter Christi Paul; and Pat Smith, founder/CEO of Treasure You and president of Pat and Emmitt Smith Charities.
— MR
More Features Articles