---
MDC News Bytes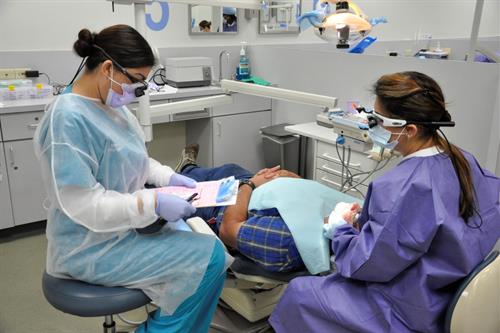 A Healthy Outlook
Miami Dade College recently marked a decade of commitment to the health and well-being of South Florida residents with its 10th annual Community Health Fair.
This free event at Medical Campus provided medical services and health screenings to hundreds of people in the community, including the city's most underserved populations.
"The fair's primary goal is to heighten awareness of common health problems in our community, such as high blood pressure and diabetes," said Dr. Armando Ferrer, Medical Campus president.
In addition to the testing services, which include dental and vision screenings, glucose and cholesterol tests, mammograms and bone density screenings, the Fair presented information on dozens of health-related topics and issues ranging from nutritional information and cancer prevention to diabetes, smoking cessation and women's health. Activities and services also were available for children.
More MDC News Bytes Articles