---
Powerful Partnerships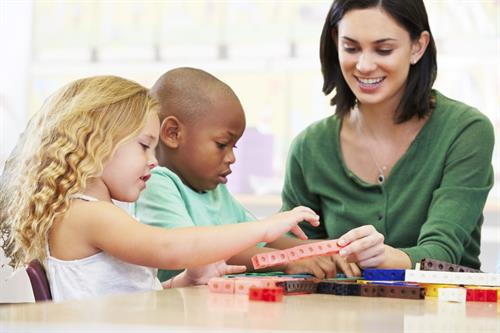 Boosting Education From the Start
Miami Dade College's School of Education has embarked on a collaboration with two area agencies to create a new institution devoted to providing superior training for early childhood educators and administrators. The enterprise has garnered more than $640,000 in support from the U.S. Department of Health and Human Services Early Head Start-Child Care Partnership and Early Head Start Expansion grants.
The Early Childhood Teaching Academy (ECTA) is being launched as a partnership between the School of Education, the Early Learning Coalition (ELC) and the Community Action and Human Services Agency (CAHSA).
"This is a great opportunity for our community," said Dr. Susan Neimand, director of MDC's School of Education. "By educating those who surround children, we work in concert to provide high-quality education for all kids."
MDC's School of Education has made a significant commitment to early childhood education as part of its mission. Focusing on early childhood education yields powerful follow-on benefits for students and helps avoid many potential problems later in the education process.
The ECTA will keep early childhood educators and directors up-to-date by providing licensing courses based on the latest research-based practices. The Child Development Associate (CDA) and Florida Child Care Provider Credential (FCCPC) will be offered, as well as the Level II Administrator's Credential for directors. These credentials are within the academic track to both associate and bachelor's degrees in early childhood education.
To promote the highest quality of early childhood education, Miami Dade College's School of Education offers an extensive array of accredited degree programs that lead to licensing and professional credentials for teachers and administrators. The School regularly works with community partners and operates Exploration Station, a five-star demonstration preschool accredited by the National Association for the Education of Young Children (NAEYC).
In related development, the U.S. Department of Health and Human Services has just pledged $17 million in grants over five years to ELC, CAHSA and United Way for Early Head Start expansion. Miami Dade College will play a crucial role in implementing the goals of the grants by providing education and training to teachers, administrators and parents.
More Powerful Partnerships Articles