---
Features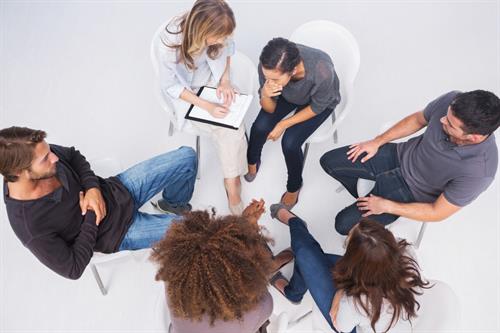 New Program Enhances Local Health Care
In response to the growing local population at risk of developing behavioral health disorders, MDC's School of Continuing Education & Professional Development (SCEPD) and MDC's Medical Campus announced a partnership with various agencies to provide training for in-program students, employers and employees interested in becoming certified Behavioral Health Technicians.
The 32-hour program covers various domains related to the behavioral health technician profession, including clinical competence, documentation and patient confidentiality, maintaining client and personal safety, and ethical and professional responsibilities. The training prepares individuals for the statewide examination administered by the Florida Certification Board, thus allowing participants to earn a new credential on a fast track to a new career.
Teamwork
Agencies working with MDC's SCEPD and Medical Campus include Citrus Health Network, Behavioral Science Research Institute, University of Miami, South Florida Behavioral Health Network and ConnectFamilias. The Leona M. and Harry B. Helmsley Charitable Trust through Achieving the Dream and Jobs for the Future also provided technical assistance support. Training is supported through a generous three-year grant of $893,982 from the Substance Abuse and Mental Health Services Administration (SAMHSA) and the Health Resources and Services Administration (HRSA) of the U.S. Department of Health and Human Services.
Full Scholarships Available
Training began in spring 2015 through Miami Dade College's School of Continuing Education & Professional Development with cohorts offered at Citrus Health Network, Miami Rescue Mission and Miami Dade College's Medical Campus. Additional sessions will be offered on-site at partnership agencies throughout Miami-Dade County. Full scholarships are available to those who qualify.
To learn more, call the School of Continuing Education & Professional Development at 305-237-4177, visit mdc.edu/ce/medical or contact Program Specialist Ericka Beckford at ebeckfor@mdc.edu.
More Features Articles