---
COVERSTORY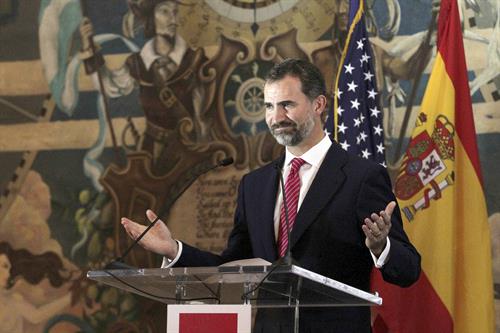 A Most Royal Visit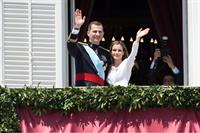 King Felipe Vl and his wife Queen Letizia of Spain recently visited Miami Dade College.
Their Royal Highnesses King Felipe VI and Queen Letizia of Spain visited Miami Dade College on Sept. 17, arriving in Miami after their official visit to the White House in Washington, D.C. While at the College, the Spanish King delivered a master lecture for the formal opening of MDC's 2015-16 academic year.
MDC is a favorite U.S. stopping point for the Spanish royal family. In 2013, the College was honored by the participation of Their Royal Highnesses in the opening of the Spanish Pavilion at Miami Book Fair, in which Spain was the featured country, as well as at an evening gala.  
During their U.S. visit, they also presented MDC President Dr. Eduardo J. Padrón with the prestigious Juan Ponce de León 500th Anniversary Award in celebration of the discovery of Florida and the rich influences of Hispanic heritage throughout the state and nation.
In 2011, Queen Sofía of Spain visited Miami Dade College to meet more than 500 community leaders during a reception hosted by President Padrón at the College's National Historic Landmark Freedom Tower. Constructed in the Spanish Mediterranean Revival architectural style, the Freedom Tower contains design elements borrowed from the famous Giralda Tower in Seville, Spain. The Map Room at the Freedom Tower, where the Queen's reception took place, contains a mural depicting a meeting in the New World between Spanish explorer Juan Ponce de León and a Tequesta chief.