---
Features
Sharing Culinary Innovation at MDC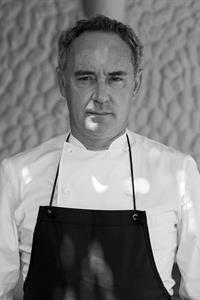 Chef Ferran Adriá
Miami Culinary Institute (MCI) will welcome world-   renowned Spanish Chef Ferran Adriá alongside an all-star lineup of international chefs for the Estrella Damm U.S. Gastronomy Congress at MDC this fall.
Adriá rose to fame as the head chef of ElBulli, a three-Michelin Star restaurant regularly rated among the world's best. His avant-garde, deconstructionist cuisine changed culinary history.
The Congress will include a live cooking demonstration as guests learn the latest culinary trends and techniques from Adriá, the culinary world's most awarded chef, and other influential chefs from Spain, including Chef Fran Agudo of Tickets Bar in Barcelona and noted Pastry Chef David Gil, as they explore the topic of "The Changing Face of Modern Gastronomy."
Additionally, Adriá along with his colleague Luís García, ElBulli Foundation director and former elBulli restaurant director, will provide a discussion on the evolution of ElBulli into the ElBulli Foundation, a creative think tank for the culinary world."
Adriá also consults as a sommelier to Spanish beer brewery and event presenter Estrella Damm, which will donate a $5,000 scholarship to MCI.
More Features Articles