---
Features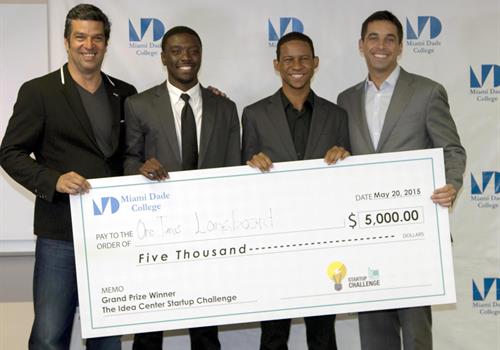 Winning Ideas
The Idea Center is embarking on its second Startup Challenge to help cultivate and fund exciting and innovative startup ideas conceived by MDC students.
The inaugural Startup Challenge was hugely successful, with more than 80 teams competing for the top prize – $5,000 in seed money to help their budding ventures.
Socrate Elie and Felix Puello of Onetown Boards took the top prize for their line of technology-infused longboards. Built-in speedometers, GPS and cameras allow skateboarders to capture their rides on video, as well as data on their speed and distances that can be shared via social media and a network that connects all users.
The second place $3,000 prize went to Marketing Connections, a digital multimedia production company focused on small businesses, and third place, also winning $3,000, was Hi Foods, a food cart offering healthy, alternative seafood options.
— AMS
More Features Articles