---
Making Their Mark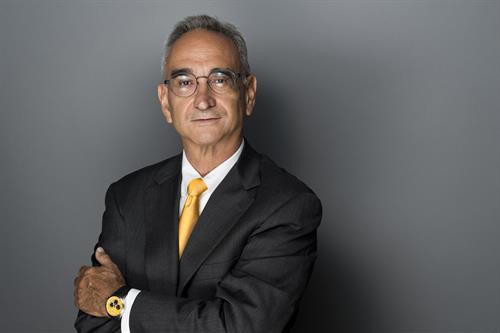 Sky-High Endeavors
As a child, Cuban-born Luis O. Revuelta enjoyed drawing skylines on grid paper.
After graduating from Miami Dade College's North Campus in 1973 and earning a bachelor's degree from the University of Miami, Revuelta turned what was a hobby into a highly successful career as one of the most innovative, influential architects in the nation.
The MDC alumnus is the owner and founder of Revuelta Architecture International, which focuses primarily on designing commercial properties as well as residential high-rise luxury condominiums.
The firm, based in Coconut Grove, has a 20-year track record of partnering with top developers in the design and development of some of South Florida's most stunning landmark buildings. Besides creating aesthetically pleasing structures, the firm also engages in the conservation and rehabilitation of historically significant buildings.
Revuelta, who relocated from Havana to Miami at age 14, credits MDC with starting him on the path to success.
"Miami Dade College gave me two years of excellent preparation for my eventual career," said Revuelta. "I had a great experience at North Campus. The professors were very down-to-earth in their approach."
— WV
More Making Their Mark Articles