---
MDC News Bytes
At the Forefront of STEM Education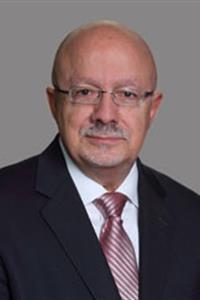 MDC President Dr. Eduardo J. Padrón
Miami Dade College has long been a leader in promoting education in science, technology, engineering and math, also known as the STEM fields. In recent national recognition of this achievement, President Dr. Eduardo J. Padrón received the 2015 U.S. News STEM Leadership Hall of Fame Award, presented by U.S. News & World Report, host of the national STEM Solutions Conference and publisher of the STEM Index. The prestigious award also recognizes individuals for their leadership in workforce development across various sectors.
"I am proud to say Miami Dade College is committed to advancing STEM education to strengthen our economy and prepare future innovators who will make a difference in the world," said President Padrón. "This award is really accepted on behalf of all of MDC's STEM champions in the faculty and staff."
The U.S. News STEM Solutions National Leadership Conference is focused on improving America's science, technology, engineering and math skills. Produced by U.S. News & World Report, the conference highlights STEM issues on a national stage and assembles major corporations, leading educators and top policymakers to find ways to increase STEM excellence throughout the nation.
More MDC News Bytes Articles