---
Academics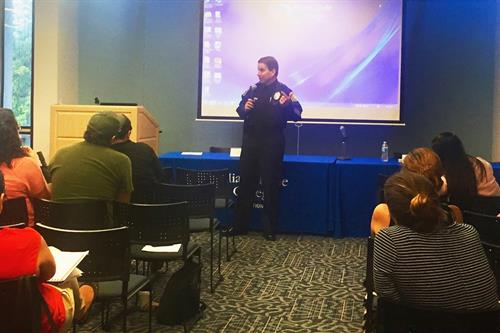 Partners in Safety
With school safety an essential and ever more important requirement for pre-service teachers, MDC's School of Education recently partnered up with the College's School of Justice for a panel discussion on school safety for interns.
Panelists with years of experience in law enforcement in Miami and public schools covered important topics: Cmdr. Manuel Arrebola of Miami-Dade Schools Police discussed emergency management and active shooter responses; MDC Professor Selena Respass addressed bullying and cyberbullying; Officer Armando Sotero touched on substance abuse; and Sgt. Robin Starks focused on teen dating and violence, and human trafficking.
The successful event will be repeated each semester to produce a steady stream of excellent teachers equipped with the tools to help navigate school safety issues.
— MR
More Academics Articles