---
Academics
In Support of Women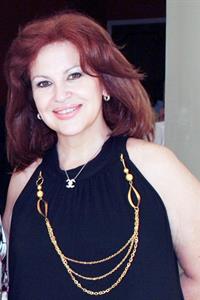 Bettina Rodríguez Aguilera is leading the new Women's Institute at North Campus.
MDC's North Campus recently launched its new Women's Institute to focus on the demands and opportunities facing this important demographic of U.S. society. The Institute offers an array of innovative continuing education courses, ranging from women's rights to entrepreneurship and legal affairs.
The Women's Institute, which is open to both women and men, draws upon North Campus' interdisciplinary resources and offers courses in history, women's rights, art appreciation, humanities, creative writing, legal affairs, entrepreneurship, home/car repairs, self-discovery and wellness.
"With women's issues a focus of attention here at home and abroad, we wanted to offer women an array of opportunities to grow, discover, create and network," said North Campus President Dr. Malou C. Harrison.
The new Institute recruited a team of instructors to launch its Women's Studies Program, developed in partnership with Bettina Rodríguez Aguilera, an entrepreneur, global advocate and former public official who brings years of international experience to the Institute.
The program, offered in both English and Spanish, consists of three courses: Women's Studies, Contemporary Issues and Identity Politics. To learn more, contact the Meek Center Continuing Education Office at 305-237-1903.
More Academics Articles