---
MDC News Bytes
Virtual Reality Course Takes Shape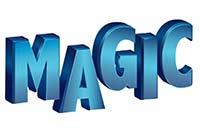 An exciting new virtual reality course is underway at MDC through MAGIC.
MDC has teamed with a leading developer of virtual reality technology for an exciting new course at its state-of-the-art Miami Animation & Gaming International Complex (MAGIC).
The Introduction to Virtual Reality course enables students to learn to build content designed for the burgeoning virtual reality (VR) market, as well as for Next Galaxy to create a network of trained experts for future projects in 360-degree videos, 3D immersive audio, computer-generated VR environments and other VR formats.
— AMS, WV
More MDC News Bytes Articles