---
Academics
Turning Heads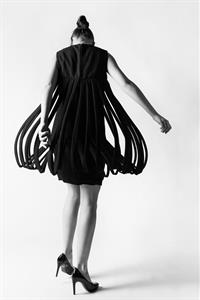 MDC will soon launch the Miami Fashion Institute and an Associate in Science in Fashion Design & Merchandising.
Miami Dade College will unveil an exciting new initiative this fall with the launch of the Miami Fashion Institute and a new degree program to help students with a pathway to dynamic careers in the fashion industry.
Miami Dade College's new Associate in Science in Fashion Design & Merchandising offers two tracks: Fashion Business, with a focus on product development, fashion forecasting and research, merchandising strategies and retail analysis; and Fashion Design, which will impart crucial skills for creative design, clothing construction and portfolio development.
Based at Wolfson Campus in the heart of Downtown Miami, the new Miami Fashion Institute at MDC will also serve as a fashion incubator for South Florida, working with members of the city's Fashion and Design districts and other stakeholders in the Miami maker's movement.
Offering the most affordable option in the region for a fashion-related degree, the A.S. in Fashion Design & Merchandising continues MDC's trend of innovative programs to train and develop a growing work force, with courses that focus on technical ability and the opportunity to work on cutting-edge equipment found in today's modern apparel production facilities. The program also brings opportunities to the local fashion industry, as it will help strengthen the skills and abilities of industry workers and provide a stronger and larger pool of future candidates for employment in the field. The college also is working to establish partnerships and internships with top retail and fashion brands.
This MDC initiative was made possible with financial support from the Mitchell Wolfson Sr. Foundation. For more information, call Marimar Molinary, director of academic program development, at 305-237-3675.
More Academics Articles