---
MDC News Bytes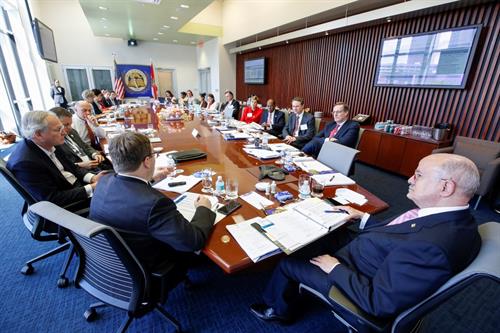 Getting Down to Business
Miami Dade College recently hosted the 2016 winter meeting of the Business Higher Education Forum (BHEF).
Leading the forum was MDC President Dr. Eduardo J. Padrón, who serves as BHEF chair. Participants in the high-powered, two-day event looked at current trends in higher education and ways in which business and universities can work together to meet ever-evolving needs so as to ensure that the United States continues to be an intellectual and workforce powerhouse in the 21st century.
BHEF, based in Washington, D.C., brings together CEOs of Fortune 500 companies and presidents of distinguished universities to mutually support each other in the areas of economic workforce development. Some of these organizations include Boeing, CISCO, Northrop Grumman, Principal Financial Group, Raytheon, IBM, Intel and Accenture, along with the nation's top universities, including Northeastern, Columbia, Clemson, Georgetown, Ohio State, Tufts, Drake and Notre Dame, among other notable institutions.
More MDC News Bytes Articles