---
Making Their Mark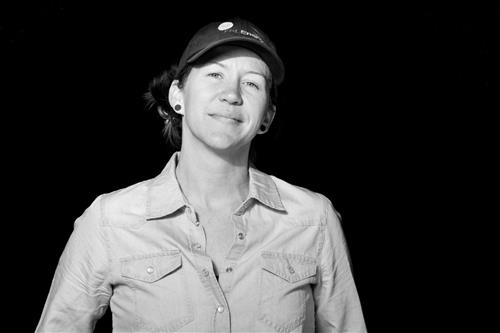 Propelled to Success
Living in California before becoming an MDC student, Jennifer Young worked lots of jobs, including painting houses, building websites and servicing cars. While she enjoyed the variety, she wanted a clearer career path, so she moved to Miami and completed an A.S. in Electrical Power Technology at MDC in 2014.
Now, the 33-year-old alumna has a bright future and was recently promoted to Wind Technician Leader for NextEra Energy.
"This company likes to diversify and find different ways to generate energy," said Young, who is based in Montezuma, Kansas. "Wind is a great way, and it does not add a huge carbon footprint."
In addition to helping the environment by minimizing dependence on coal, wind energy supports the local economy. NextEra leases land from local farmers to create space for wind turbines.
Young is grateful to MDC for launching her career in a field using cutting-edge technology.
"MDC has great leadership and great professors," Young said. "The MDC internship I did at Turkey Point helped me get my foot in the door with NextEra. It feels wonderful to be part of this company."
Young enjoys challenges, which makes her a perfect fit at NextEra.
"At previous jobs, I found myself getting bored," she said. "Here, I can grow with the company and contribute to society.
"We're seeing some countries in Europe that are using wind for 60 percent of their energy. I'd love to see our country get to that point because it has such a low impact on the environment."
— WV
More Making Their Mark Articles