---
Academics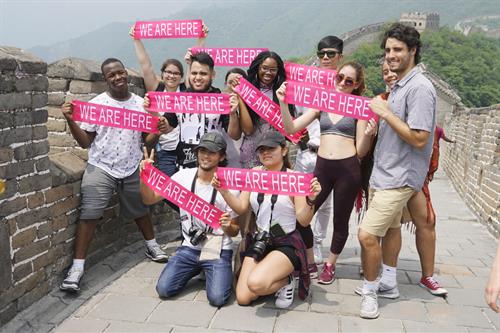 Twitter Shares Tricks of the Trade
The Confucius Institute at MDC continues its tradition of expanding students' horizons with the recent provision of Confucius Institute Scholarships offered by Confucius Institute Headquarters (Hanban) in Beijing.
The scholarship covers tuition, living expenses and cultural activities in China. Eligible students have taken at least one Chinese language class at MDC, are in good academic standing, have passed the Chinese language proficiency test (HSK) and received recommendations from Confucius Institute faculty. Separate cohorts of students traveled to China this summer, with some students remaining there through 2017.
The first summer group of 15 MDC students spent four weeks at the Chinese Cultural Summer Camp at Jiangsu Normal University in Xuzhou, China. Three others then participated in a three-week Chinese Cultural Summer Camp at Beijing International Chinese College in Beijing.
Both groups took part in a variety of exciting educational activities including Chinese language classes and cultural classes in which they learned Chinese paper cutting, calligraphy and tai chi. The students also visited Confucius' birthplace in the city of Qufu, as well as the Great Wall of China and other world-famous cultural attractions.
"Our students had a life-changing experience being immersed in Chinese language and culture, and getting to interact with Chinese students and ordinary citizens," said MDC Confucius Institute Director Dr. Jim Yu.
"This experience will help to substantially enhance our students' international perspectives, cross-cultural understanding, global citizenship and life-long learning."
— NN
More Academics Articles