---
MDC News Bytes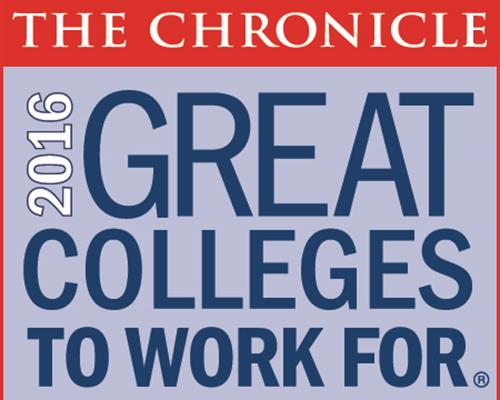 At the Head of Its Class
Thanks to the hard work and dedication of its faculty and staff, Miami Dade College has been named among the nation's Great Colleges to Work For by The Chronicle of Higher Education, marking the eighth year in a row that MDC has received this prestigious ranking.
The Chronicle recognizes select groups of colleges for specific best practices and policies. This annual survey has become one of the largest, most respected workplace-recognition programs in the country. With this year's distinction, MDC joins Notre Dame, University of Michigan, Texas A&M and other acclaimed institutions on the list as being a top institution in which to build a career.
As in previous years, Miami Dade College once again made the honor roll. This time accomplishments were noted in nine categories: collaborative governance; confidence in senior leadership; diversity; facilities, work space and security; job satisfaction; professional/career development programs; respect and appreciation; supervisor/department chair relationship; and work/life balance.
The Chronicle's recognition criteria relies heavily on employee feedback. The two-part assessment process consisted of a survey completed by a random sample of faculty members, administrators and support staff.
More MDC News Bytes Articles