Campus Information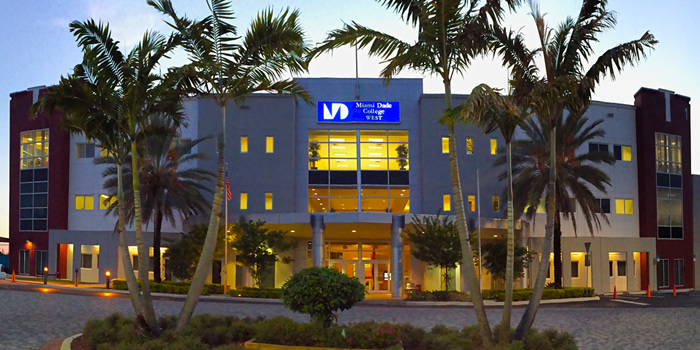 An exciting learning environment
Approved by the Florida Board of Education in 2005 as MDC's eighth State of Florida campus, West Campus opened for classes on March 1, 2006 and operates under the supervision of the North Campus.
An exciting learning environment for the greater Miami community, West Campus serves one of the fastest-growing locales in Miami-Dade County, including Doral and surrounding areas.
West Campus offers courses toward the Associate in Arts and Associate in Science degrees as well as corporate training programs. It houses the College archive and in 2007 became the site of the first public art gallery in Doral.