AI Speaker Series
The AI Speaker Series at Miami Dade College aims to provide students, professionals and community members with first-hand knowledge of best practices for developing education, career paths, and business capabilities across the fields and capabilities that enable Artificial Intelligence. The AI Speaker Series takes place quarterly at MDC. The location rotates across MDC campuses.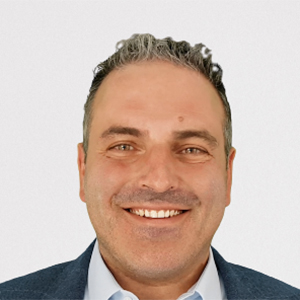 October 2022
"People, Process and Technology/AI"
Achille Ettorre, a transformational leader dedicated to elevating the analytics industry within the business community. Ettorre is known for championing the value of big data, AI, analytics, and business intelligence in informing strategic decision-making.
Ettorre is also a Founding Member of the Advisory Board for the Smith School of Business's ground-breaking Management Analytics and Artificial Intelligence master's degree programs. Additionally, Achille serves on the Editorial Board for the UK-based Journal of AI, Robotics & Workplace Automation. He is also Co-Chair of the Canadian Operational Research Society's Industry Practitioners Committee.
Abstract
Historically, business flow has consisted of people, processes, and technology, also known as PPT. In the age of high-performance computing, sensors, and automation, it is now people, processes, and Technology/AI. By rapidly adopting this new data-driven, AI-first model, you can improve the efficiency of your operations and easily determine the best targets for automation, mechatronics, and optimization. The goal of digital transformation is to improve service for our customers and PPT/AI does this by making it clear how people and machines will perform responsibilities, tasks and processes more and more efficiently.
Thursday, October 20, 2022 - 6 pm to 7 pm
AI Center, MDC North Campus, 11380 NW 27th Ave, Miami, FL 33167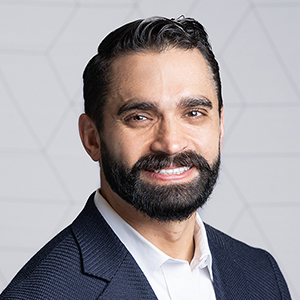 September 2022
Educating for Impact on the Edge of Tomorrow: AI and a call to action for every stakeholder
The AI Speaker series invited us to celebrate the opening of the AI Center at MDC North Campus. During this special event, four world renowned leaders in Artificial Intelligence shared both imperatives and warnings for every student, citizen, business, industry, government, and society to realize as we collectively harness the opportunity and impact of data, analytics, and artificial intelligence.
Keynote panelists
Noelle Silver
Partner, AI & Analytics at IBM, Microsoft MVP in AI, Top-Rated AI Keynote Speaker
Jordan Morrow
Vice-President and Head of Data and Analytics at BrainStorm Inc.
Robin Lougee
Associate VP for Advanced Analytics, Ascena
Moderator: Aaron Burciaga
Chair of Global Analytics Certification Board, Senior Practice Manager, US Federal Partner Professional Services at Amazon Web Services (AWS)
Tuesday, September 20, 2022 - 11 am to 12 pm
MDC North Campus, 11380 NW 27th Ave, Miami, FL 33167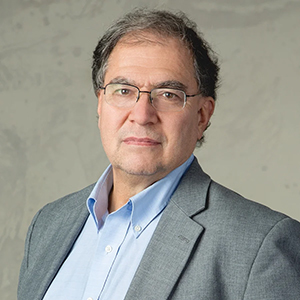 August 2022
The Future of AI is What Exactly?
Dr. Kirk Borne

Chief Science Officer at Data Prime Inc., founder of Data Leadership Group LLC. l Top influencer for data science, ML, AI, IoT strategy, and data literacy for all.
This presentation helped us to understand how profoundly AI will change the world. Dr. Borne focused on how AI is converging with and engaging with many emerging digital technologies in beneficial ways to inspire innovation, generate new businesses, accelerate business value, and create new jobs for the future. The success of future work and of the future workforce will depend on the development and deployment of key skills, literacies, and ways of thinking that are associated with this data-driven revolution.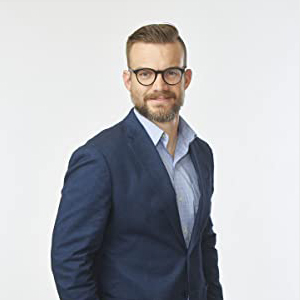 July 2022
Empowering AI, Data, and Analytics through Data Literacy
Jordan Morrow
Head of Data, Design and Management Skills at Pluralsight | Global trailblazer in the world of data literacy
It is no secret the world is inundated with data and analytics. With the advent of AI, machine learning, and the rapid rate in which data is produced, the ability to utilize the data and information correctly is paramount. During the presentation, the Godfather of Data Literacy, Jordan Morrow discussed the world of data literacy and how it can empower and help within the vast world of data. This event will also be livestreamed.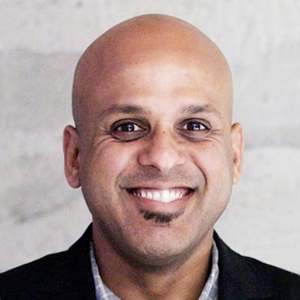 June 2022
You 3.0: The Evolution of Life, Business, and Education in the Age of Artificial Intelligence
Manuj Aggarwal
Chief Innovation Officer at TetraNoodle Technologies
Thursday, June 23, 2022 1 pm to 2 pm
The Idea Center at MDC's Wolfson Campus
Manuj Aggarwal, one of the leading AI experts globally, host of the popular entrepreneurial podcast "Bootstrapping Your Dreams". Aggarwal has 4 patents in the fields of AI and Machine Learning and has 2 published books on technology. This session will provide historical context for how language and information have evolved and shaped our world, our society, and individuals. As each of us, society, and the world cross another plane into the era of pervasive Artificial Intelligence driven systems and services. The lecture will highlight lessons learned and turning points in our journey through language, paper, the printing press etc.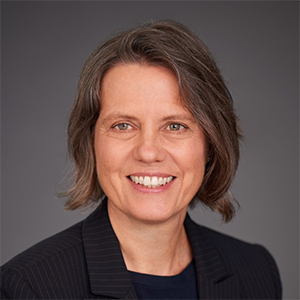 May 2022
AI and the Future of Flavor Innovation
Dr. Robin Lougee
Associate VP for Advanced Analytics at Ascena and VP for Practice of INFORMS
Dr. Robin Lougee has over 20 patent filings. She is the recipient of the INFORMS Impact Prize for her pioneering work in open-source software and the INFORMS Kimball Medal. Each year, roughly 15,000 new food products are introduced. An estimated 90 percent fail. No AI solutions existed to assist product developers with these creative challenges. In this talk, Dr. Lougee presented a novel AI system for compositional product development. The AI system is in use at McCormick & Company, a leader in flavor and food innovation. McCormick launched its first AI-enabled flavor products in the retail market in 2019.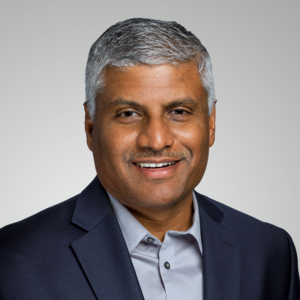 April 2022
Supply Chain AI Models in Action
Mani Janakiram
Senior Director and Senior Principal AI Engineer at Intel

Mani Janakiram is a Data & Analytics professional at Intel. His 25+ years of experience includes Automotive and Aerospace industries. He has 2 patents and published 100+ papers. Supply Chain Modeling and Analytics is a key enabler for Intel's supply chain success. This presentation shows how various analytical techniques (descriptive, predictive, prescriptive, and cognitive) can be applied across Plan, Source, Make and Deliver parts of Supply Chain. It also addressed where AI/ML is taking the Supply Chain, along with the skillset and talent needed by the Data Scientists to prepare to address these challenges.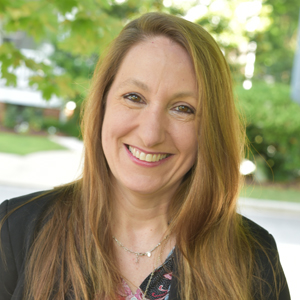 March 2022
Succeeding in the Job Market with Applied Collegiate AI & ML Projects
Beverly Wright
Chief Analytics Strategist at Axis Group and Executive Director & Clinical Professor of Center for Applied Business Analytics at University of South Carolina

Dr. Beverly Wright has over 25 years leading and executing data science and analytics through corporate, consulting, and academic experiences. Currently, she leads the Data Science Practice for RelationalAI and serves companies with analytics and data science solutions. Over her career, Dr. Beverly Wright has provided guidance to a variety of businesses and nonprofit organizations to frame and solve critical issues using modeling and advanced analytics. The session focused on how to ingest and apply experiential learning to go from not having experience in tech to competitive AI/ML practitioners.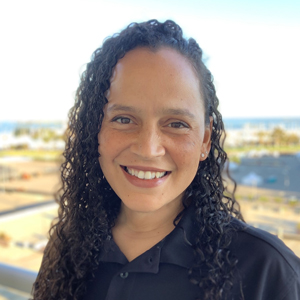 February 2022
AI and the Future of Work
Noelle Silver
Partner, AI & Analytics at IBM | Microsoft MVP in AI | Top-Rated AI Keynote Speaker | Award-winning Technologist/Futurist/Ethicist/Author

Noelle Silver is an AI evangelist and futurist. She is a multi-award-winning technologist who specializes in cloud computing, conversational AI, Applied AI, and Responsible AI Practices. Ms. Silver covered specific use cases and opportunities available in AI and Web 3.0. Participants were able to understand the power of AI, the importance of responsible AI practices, and anyone, regardless of technical background, can help build the world's next generation of technology to create positive change in any industry.