MDC faculty and AI advisory committee members are currently working on the development of the most advanced applied AI stackable credential programs. Through the courses and programs described below, students from all disciplines will be able to learn about AI and its applications on every industry.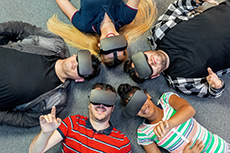 AI Thinking Course
This course offers a hands-on introduction to AI, and ethical issues surrounding AI implementation. On an introduction level, students will have the opportunity to explore main concepts in the field such as coding, machine learning and Python. No previous experience in technology or coding is required. The course is currently offered every semester. View more information and scholarship opportunities.
---
Programs Currently in Development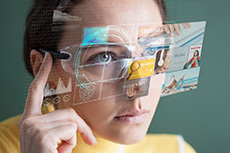 AI Awareness College Credit Certificate
The College Credit Certificate in AI Awareness is suited for students in any field interested in learning about the applications of AI across a variety of sectors, stages involved in a typical AI project, and the ethical considerations when adopting these technologies. The course work includes AI Thinking, Ethics in AI and AI applications into different fields. Expected launch Fall 2023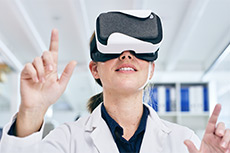 Applied AI Associate in Science
The Associate in Science in Applied AI will support the foundation of an AI-ready workforce needed for the growing number of non-tech companies adopting AI solutions to optimize their operations. The course work includes Intro to Computer Vision, Into to Natural Language Processing, Python Programming and AI Applications Solutions. Expected launch Fall 2024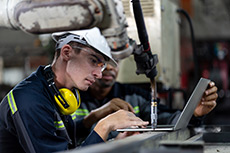 Applied AI Baccalaureate Degree
Students in this program will acquire hands-on skills and cutting-edge knowledge on the practical applications of AI. They will additionally be equipped on ethical standards and socially responsible practices in the implementation of AI systems and data-driven decision-making. Course work includes Computer Vision, Natural Language Processing, Machine Learning, Applied Optimization Theory and Decision-Making, AI Automation and Applied Simulation. Teaching and learning will be further enhanced by the facilities, equipment, and AI technologies offered at MDC's state-of-the-art AI Center. Expected launch Fall 2024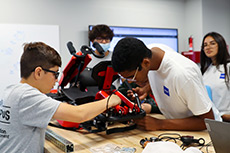 AI Summer Programs
MDC offers AI summer camps for high school students every year. The programs are developed to offer students an introductory experience to the field of AI. This opportunity offers a hands-on introduction to computer science and artificial intelligence, ethical issues surrounding AI implementation, and tech careers.