Student Government Association (SGA)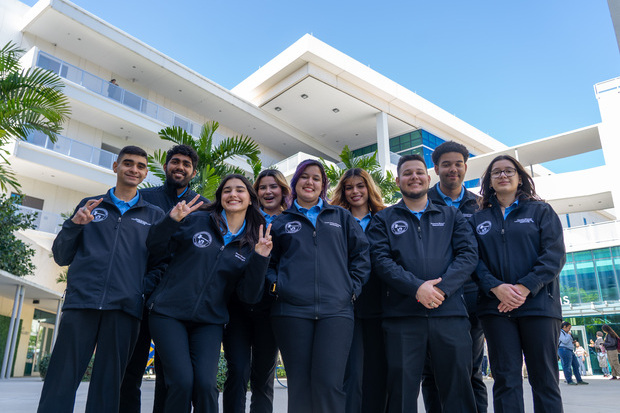 What is SGA?
Student Government Association (S.G.A.) is the voice of the student body! Members are responsible for representing student's interests and addressing student's needs with campus leadership. Members represent the student body at campus and college-wide meetings. They also develop teamwork, leadership, and organizational skills that are vital in today's competitive job market. Furthermore, S.G.A. members work together to plan activities for the entire student body. These activities include stress relievers, heritage celebrations, awareness programs, and fundraisers.
Value of Student life
Student Life brings campus engagement and student participation via clubs and organizations and supports leadership development via our campus' Student Government Association. Student Life supports the learning that happens in the classroom in a fun and engaging manner. Active involvement and participation in Student Life enriches the college experience by providing students cocurricular learning opportunities that strengthen the key soft skills that employers are looking for such as:
• Emotional intelligence
• Communication and interpersonal skills
• Teamwork

Membership
How is SGA structured?
SGA is composed of an executive board and a senate. The executive board is elected by fellow students for a one-year term. The function of the executive board is as follows:
The President represents the student body at functions and meetings that are held on or off campus.
The Vice President assists the President in representing the student body at senate meetings, events, and committees.
The Secretary maintains all minutes and correspondence.
The Treasurer maintains accurate records of income and expenditures.
The Senators create committees to define student's concerns and how to best represent them to the campus leadership team. Additionally committees are set to create events, community service projects, and workshops and trainings. They are also required to represent the student body at many campus functions.
What do I need to become a part of SGA?
The qualifications for becoming an SGA member vary by position. The standard qualification for a member is:
Must be a registered student at Miami Dade College, Hialeah Campus.
Must have a High School Diploma or GED.
Must be enrolled during the Fall and Spring terms for a minimum of six (6) credits.
Must be enrolled for the Summer term with a minimum of three (3) credits.
Must have a grade point average (GPA) of two point zero (2.0) or higher.