Sign & Banner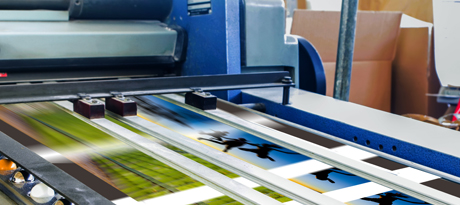 Sign & Banner is responsible for the production of graphics, foam-core mounting, lamination and signage in campus. To request any of these services please fill out the online form available in the Learning Resources web pages. Each of the services provided requires the users to understand the capabilities of the Department and the responsibilities of the requestor.
General Functions and Policies
The Sign & Banner Department has the final say in the artistic development of the materials requested. They welcome the requestor's input and suggestions and they will require the requestor's approval before printing any material. Once the requestor has approved the project any further changes will incur additional expenses for materials already printed. Due to the limited budget of the Department all requestors agree at approval to the charges for the materials as indicated on the form. This includes the following:
Display Printing Dimensions
Banners (32"x88")*
Easel Sized Poster (24"x36")*
Easel Sized Poster w/ Foam core (mounted)
Check w/Foam core (18"x40")
Atrium Case (45"x45")
Plasmas (Bldg. 1), TVs & PCs (Bldg 2,3)
Custom Size in Inches+
*Not Mounted
+ Largest printable size is 57"x142"(paper only). Mounted on foam board posters not bigger than 40"x60".
A price check button is available on the Sign & Banner request form in regards to prices. For more questions, please contact the department.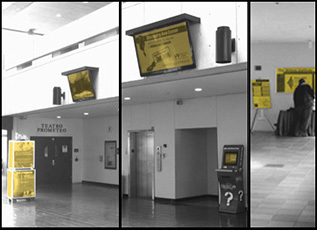 Display Locations
---

Marquee Banners
Buildings 1, 2, 3 | 32" x 88"
Rooms:
1261, 2106, 3210, 3208-09, Stairs in Bldg. 3
---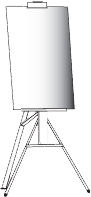 Self Standing Easels
24" x 36"
Rooms:
1261, 2106, 3210, 3208-09, 3313,
3314, 3315, 3404-8 and 3410-5
---
The Sign and Banner Department creates customized graphics by using artwork and/or images that you submit to our department for:
POSTERS: Advertise your event with a colorful and informative poster.
LOGOS: Create a logo that fits your organization or event
SIGNS: Our eye-catching signs can help advertise events for students.
DISPLAYS: Display's are a great way to educate and inform.