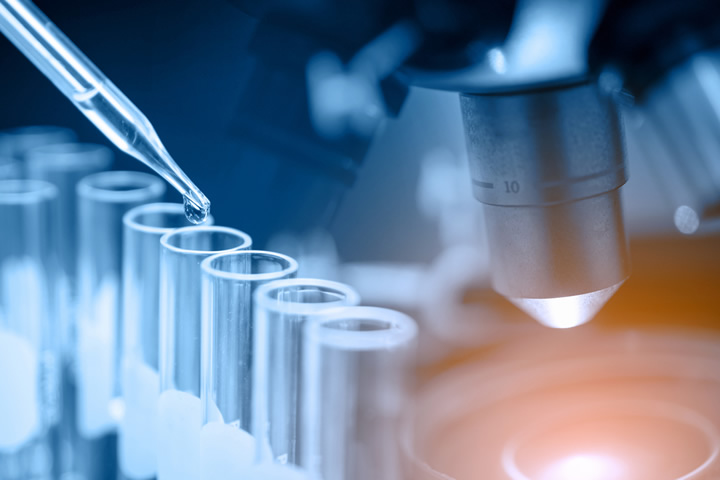 Program Overview
This two-year Associate in Science degree program prepares students to work as part of the health care delivery team in a hospital, private clinical laboratory, or research laboratory. There is a concentrated presentation of general education courses combined with career development, laboratory experiences, and hospital practice to accomplish this goal.
Students acquire extensive knowledge of chemistry, microbiology, serology, hematology, urinalysis, and blood bank practices. Students also acquire specialized skills that include blood collection and the use of quality control in the laboratory setting.
* Students typically complete this program in 2 years. Students enrolled in either the day or evening part time option must complete the program within 3 years for clinical preparedness.
Program Details
This is a Career Technical Certificate program. The Medical Campus Medical Assisting Program is a Career Technical Education Certificate program requiring 43.3 CTE credits. Courses begin in August, January and May and are offered on the Medical Campus.
Lectures and simulated clinical laboratory courses are taught at the Medical Campus. Students spend their last semester practicing in the four major laboratory departments at various hospitals, working alongside medical technologists, supervisors, and pathologists.
Upon admission to the CLS program, the student will attend a mandatory Academic Bridge Program, which includes a review of biology, chemistry, and mathematics as well as introduction to program courses with the goal of increasing student success. Please speak to an advisor for additional information regarding registration for the Academic Bridge Program.
The program requires a total of 76 credits, including general education courses, which are typically taken before entry to the program. The program offers a five-semester full-time and an eight-semester part-time option. Coursework includes:
Human Anatomy and Physiology
Chemistry
Microbiology
Hematology
Immunology/Serology
Career Prospects
Students who pursue this course of study may find employment in job roles such as:
Medical or Clinical Laboratory Technologist (Hospital Laboratory)
Industrial Labs
Medical Laboratory or Clinical Laboratory Technologist (Public Health Laboratory)
Technical Representative
Medical Sales
Medical Research
Forensics
Program Location