Message from the Campus President
Dr. José A. Vicente - Campus President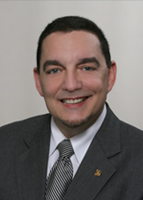 Dear Friends:

In 1960, Miami Dade College made its humble beginnings here, on what is now called the North Campus. From the beginning, the priority has been to aid people from diverse backgrounds improve the quality of their lives and become contributing participants in this community's cultural and economic development. As the needs of Dade County have changed over the years, so has the North Campus and its role as an active participant in raising the level of excellence for the community.
As you browse through our website, you will find that the North Campus offers more than 100 courses of study to facilitate admission into a four-year institution; address the needs of the work force development community; upgrade your skills in the latest trends in business and industry through credit and non-credit courses; provide short-range training programs designed for the working professional; or simply enhance your learning for the joy of it. The North Campus has it all.

Programs exclusively housed at the North Campus include the state-of-the-art School of Entertainment Technologies, the School Justice and the School of Fire and Environmental Sciences. We also offer nationally recognized programs in Funeral Services and Graphic Communications. Couple the multitude of academic, personal and occupational programs and services with the beautiful scenery unique to the North Campus, and you have an educational environment that is beyond compare.
The North Campus family looks forward to the challenges and opportunities that lie ahead with great confidence. Our ability to set the standards of excellence for students and the community is what makes the North Campus the star of the Miami Dade College system.
Sincerely,


Dr. José A. Vicente