Message from the Campus President
Dr. José A. Vicente - Campus President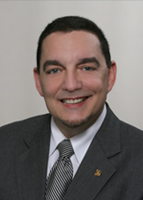 Dear Friends:

In 1960, Miami Dade College made its humble beginnings here, on what is now called the North Campus. From its inception, the priority has been to engage our diverse and vibrant community through academia, while improving the quality of their lives and empowering them with essential learning to become contributing participants in this community's social, cultural and economic development. As the needs of Miami-Dade County have changed over the years, so has the North Campus and the role it plays as a dynamic participant in raising the level of service to our community and beyond.
As you browse through our website, you will find that the North Campus offers more than 100 courses of study creating a seamless pathway toward advanced degrees by facilitating admission into a four-year institution; addressing the needs of in-demand careers at the core of the workforce development community; upgrading your skills in the latest trends in business and industry through credit and non-credit courses; providing short-range training programs designed for the working professional; or simply enhancing your learning for personal growth and enjoyment. The North Campus has it all!

Some of the most exclusive programs at the North Campus include the internationally renowned School of Entertainment & Design Technology and the School of Justice, a regional and national specialized instructional and tactical training center; the School of Fire and Environmental Sciences, and the new $40 million dollar Science Complex facility featuring over 20 science laboratories with state-of-the-art instrumentation equipment, a roof-top astronomy lab, a botanical garden, greenhouses, and a palmetum, which contains more than 400 palm species from throughout the world. Couple the multitude of academic, personal and occupational programs and services with the beautiful scenery surrounding our nationally renowned Miami International Sculpture Park, with works from four internationally prominent artists, and you have an educational environment that is beyond compare.
As president of the North Campus, I welcome you to the North Campus family and look forward to helping you realize your potential and achieve your personal and educational goals. Our longstanding commitment to providing academic excellence to one of the most enthusiastic student populations and community is what makes the North Campus the star of the Miami Dade College system!


Sincerely,


Dr. José A. Vicente