To create a better sense of this interest and how far we can extend our shared goals, we encourage you to join PPSA!

The objectives of the Pre-Pharmacy Student Association are as follows:

To promote and to encourage education about the ever-expanding, ever-changing, and heavily opportunistic field of pharmacy.


To provide students with pertinent information about colleges of pharmacy and their individual prerequisites and expectations.


To provide club members with tangible experiences in pharmacies and colleges of pharmacy.


To promote discussion about current topics within the field of pharmacy.


To provide a fun and growing college experience for its guests and members.


To contribute to and be recognized by the community through involvement in charitable activities.
We are achieving these objectives by volunteering at local hospitals and completing service learning projects that are offered to us through the science lab. We also have advisors from local pharmacy schools that are willing to speak and inform us on the actions that must be taken through the admissions process, interviews and the application process in general. Among the many, Kaplan offers one free PCAT exam per application term for organizations such as ours.

For more information, contact our board members at:

Founder & President:
Adrianna Sperkacz
adriannasperkacz@gmail.com
(786) 303-6192

Vice President:
Fernanda Bertoldi
fernanda.bertoldi001@mymdc.net

Secretary:
Thomas Wycihowski
tomek1436@hotmail.com

Treasurer:
Elnay Hasanov
Elnay14@yahoo.com
Advisor
Davia Hudson-Holness
Natural Sciences, Health & Wellness
305-237-3113
Room 1547

Back to Clubs and Organizations


Back to Student Life Home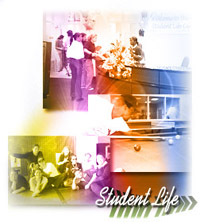 General Information
(305) 237-3536

Teresa Reigosa
Director
(305) 237-3536
treigosa@mdc.edu

Julie V. Trujillo
Program Coordinator
(305) 237-7422
jtrujil2@mdc.edu